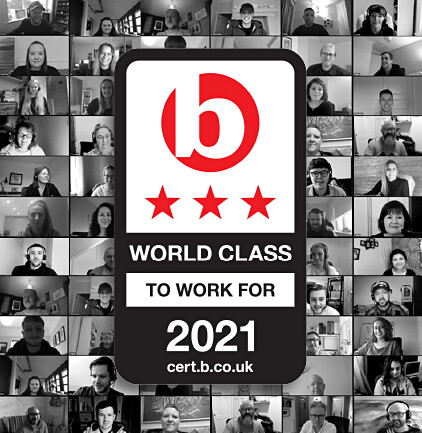 Who are First Response Finance?
We are around 300 people working collaboratively to achieve one common goal: providing great credit solutions with customer service that is second to none! In the main we aid customers in buying their next car, van, or motorbike, all whilst helping our dealer partners to thrive!

We even help existing customers where we can, with Personal Loans!
We're also the Number 1 Vehicle Finance Company as voted for by our customers on Review Centre. As well as taking care of our customers, we also take care of our staff… which is why we're in the Sunday Times Best 100 Companies to Work For and have been for the last 10 years!
Interested? 🤔
We are First Response Finance!
What is the best thing about working for us?
Our PEOPLE.
Everything starts with our people.
Treating staff well is our number one priority. This means that our teams are more likely to provide an excellent service to our customers; doing so should mean that profit will then take care of itself!
Workplace & Culture
We tried to think of words that best describe what it's like to work at First Response, but we thought that pictures might do a better job!
If you like what you see, don't forget to connect with us and be the first to find out what roles become available.
If you like what you see, why not take a look at the jobs we are currently recruiting for by clicking below.
What our people think about us...
Great Opportunities, great place. What more do you need?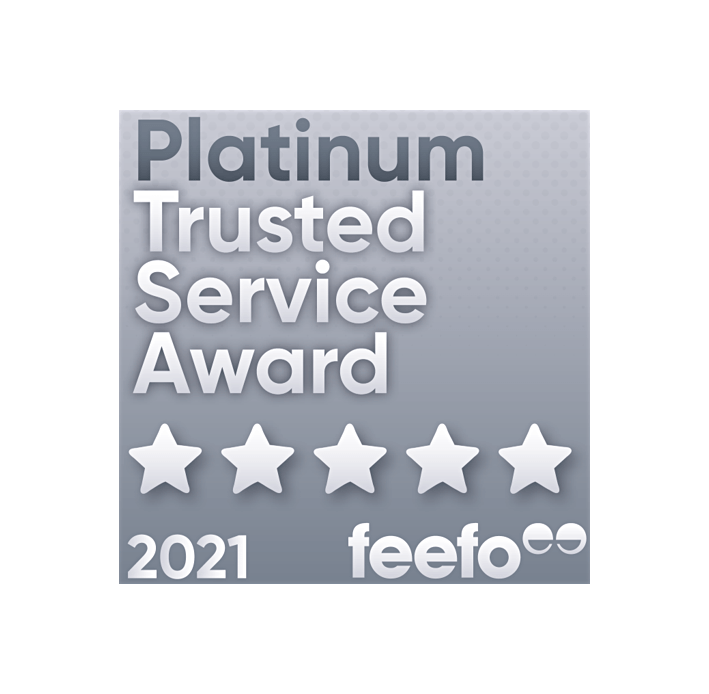 What do our customers think?
We take great pride in making sure that our people get the best possible training, to provide the best possible service to our customers and our dealer partners.
They say that "proof is in the pudding", and we truly believe our extensive awards show just that! We pride ourselves on earning a Feefo Platinum Trusted Service Award, having received both Platinum and Gold awards for the last 4 years – we must be doing something right!
Perks & Benefits
Mental Health & Wellness🧠

Private Medical Insurance, Mental Health at work training for 100% of managers, enhanced sick pay, cycle to work scheme, massages, flu vaccinations, fruit baskets and many more!

Your Life, Your Way💓

Care days, enhanced maternity and adoption pay, adding family members to your Private Medical Insurance Policy, buying and selling holidays, one to one catch ups with your line managers and much more!

Financial Stability💸

Company-wide bonus scheme, enhanced pension scheme, thousands of discounts at high street retailers, no commission structures and much more!

Career Development📚

Internal development schemes, 2x weekly personal development sessions, and much more!
The History of FRFL
Where we started and where we are going...
1998
Founded
Response Finance Limited was formed (little did we know, this name wouldn't last too long!)
2000
ITOCHU Partnership
The millennial year saw ITOCHU Corporation become our sole parent company… and First Response Finance Limited was born!
2004
A new direction
Our current CEO takes over
2006
Office Purchase
We upgraded our Head Office, we're now the proud owners of a new building in Nottingham!
2007
The Future of who we are
The Management Team focused on what type of business we wanted to be, moving from being a profit-driven organisation to one that puts our customers and staff first.
2009
First Company Conference
With three different sites, 2009 saw our first annual Company Conference which got everyone together to celebrate our successes with lots of food and drink involved!
2010
Bye Bye Targets
We said goodbye to targets! We want our staff to focus solely on the service they provide to their customers.
We also purchased another office on the same site in Nottingham to make room for the business to grow.

2011
A great place to work
This year we decided to find out what our staff really thought of us… turns out not too bad for a first attempt, we ranked 85th in the Sunday Times Top 100 Best Small Companies to Work For!
We were happy but we weren't done… there's always room for improvement Alongside our Hire Purchase product, we launched our exclusive Personal Loan product especially for our loyal returning customers!
2013
Awards Galor
We've done it again, for the second year running we've been voted Sub-Prime Provider of the Year by Car Dealer Magazine
2014
Celebrate
With business booming, we launched a new Consumer Direct Website so customers could apply for finance directly online!
Our current Management Team celebrate their 10 Year Anniversary… cakes all round! 🎂
2015
Investment
This is where things start to get juicy! We invest more time and money into technology, creating our online dealer portal amongst other things, and we start to reap the rewards of years of great service!
We reached 800 reviews on Review Centre with over 700 5* ratings, averaging 4.7/5! This made us the number 1 Car Loan Company on Review Centre
Whilst all of this is going on, we also became one of the first UK finance lenders to become fully FCA authorised
2016
Top 10
Our chosen charity partner was the amazing Magic Breakfast, and together we provided over 600,000 free breakfasts to school pupils
We made our first appearance in the Top 10 of the Sunday Times Top 100 Best Small Companies to Work For, achieving 7th! This is a huge 78 place jump fuelled by changes made from listening to our staff Oh, and by the way, we're still Sub-Prime Provider of the Year voted for by Car Dealer Magazine!
2012
Momentum
The awards were flying in! Not only did we bag Sub-Prime Provider of the Year by Car Dealer Magazine, but we also placed 35th in the Sunday Times Top 100 Best Small Companies to Work For! A massive 50 place jump!

2017
Customer Feedback
Now its about keeping up the momentum and striving to improve… we reached 4.9/5 on both Review Centre and Feefo with over 1500 5* reviews! Our staff numbers finally tipped us into being a mid-sized business, meaning new competitors for the Sunday Times Top 100 Best Mid-Companies to Work For… but fear not!
We still placed 9th! We launch our first customer direct marketing strategy, including radio adverts, adverts on the tube and in Metro newspaper!
2018
We hit 1 Million!
Our charity work continued, and after two years of working with Magic Breakfast and donating over £200,000 to them, we switched our focus to a new charity partner called SANE, a mental health charity supporting one of the biggest challenges the UK faces right now Drum roll please… We have processed our 1 Millionth Application! 🎉
News flash, we're still in the Top 10 of the Sunday Times Top 100 Best Mid-Companies to Work For
2019
We win GOLD
We win gold! Feefo awards us their coveted Gold Trusted Service Award for customer reviews!
This year we dropped eight places in the Sunday Times Top 100 Best Mid-Companies to Work For – although this is still a great achievement, this indicated to our Management Team that something had changed. They took extra time to understand exactly how our staff were feeling and implemented changes off the back of this
2020
We win PLATINUM
We thought gold was great, but 2020 started with us being awarded the Feefo Platinum Trusted Service Award for customer reviews! We were also voted Sub-Prime Provider of the Year by Car Dealer Magazine for the 5th year!
2020 started well, however the global Coronavirus Pandemic hits the UK, so what does that mean for First Response? No furloughs, 100% of staff working from home and zero redundancies

Already working at First Response Finance?
Let's recruit together and find your next colleague.